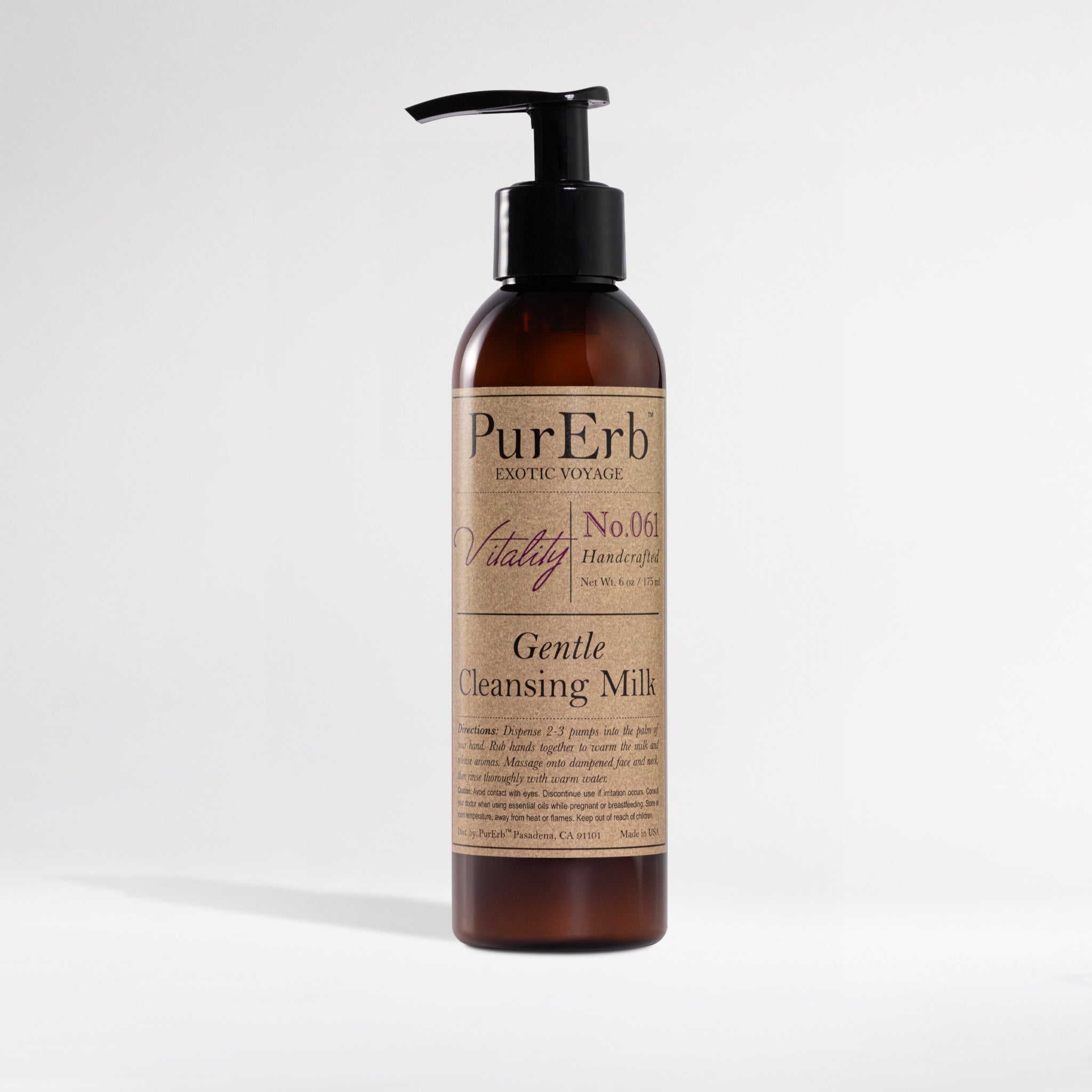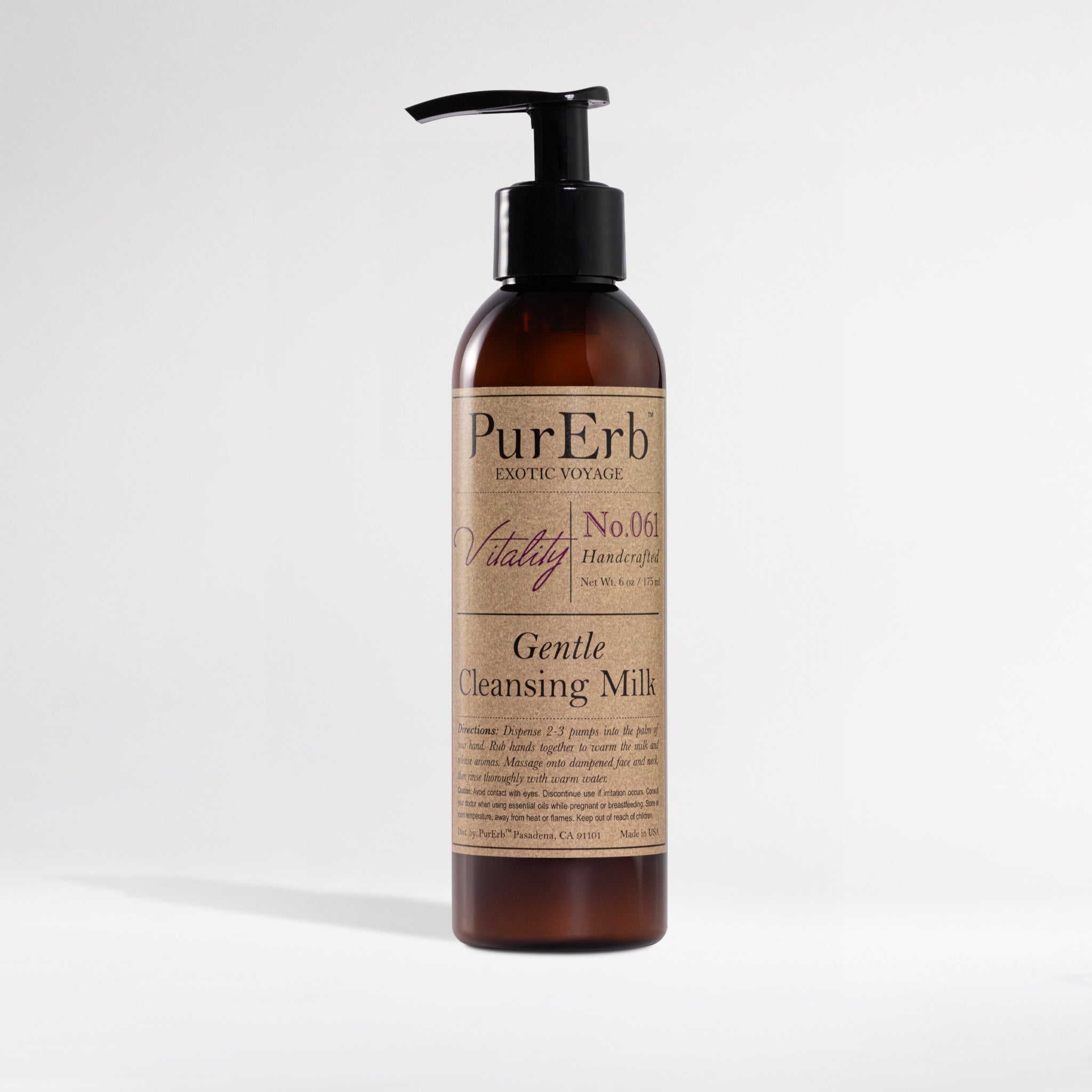 Vitality Gentle Cleansing Milk
Soothing, non-foaming cleanser with Meadowfoam Seed, Tasmanian Pepperberry, and Sacha Inchi.
What it is
Embark on an exotic skincare voyage with Our Vitality Gentle Cleansing Milk cleanser! Infused with the richness of Alpine Rose, Mandarin Orange, Tasmanian Pepperberry, Meadowfoam, and Baobab extracts, our soothing, non-foaming formula is a sanctuary for your skin. It expertly lifts away impurities while maintaining vital moisture, leaving your skin irresistibly soft, supple, and rejuvenated. Experience the invigorating citrus aroma that revives your senses and inspires your soul. Dive into the essence of luxury skincare and transform your routine into a refreshing journey
Cruelty-free and safe for all skin types
No sulfates, silicones, parabens, artificial thickeners, synthetic colors and synthetic fragrances
SACHA INCHI OIL

Consists of 85% Omega-3 and Omega-6 to help prevent inflammation, dryness, and environmental damage.
MEADOWFOAM SEED OIL

Contains vitamin E to balance oils in skin, prevent dehydration, and protect against oxidative damage.
JOJOBA OIL

A lightweight anti-microbial oil packed with vitamins E and B that targets clogged pores, balances sebum production, deeply hydrates and soothes the skin.

TASMANIAN PEPPERBERRY

Stimulates mental clarity and focus.
BAOBAB OIL

Boasts exceptional levels of vitamins A, D, E, F to help revitalize and tone irritated, aging skin.