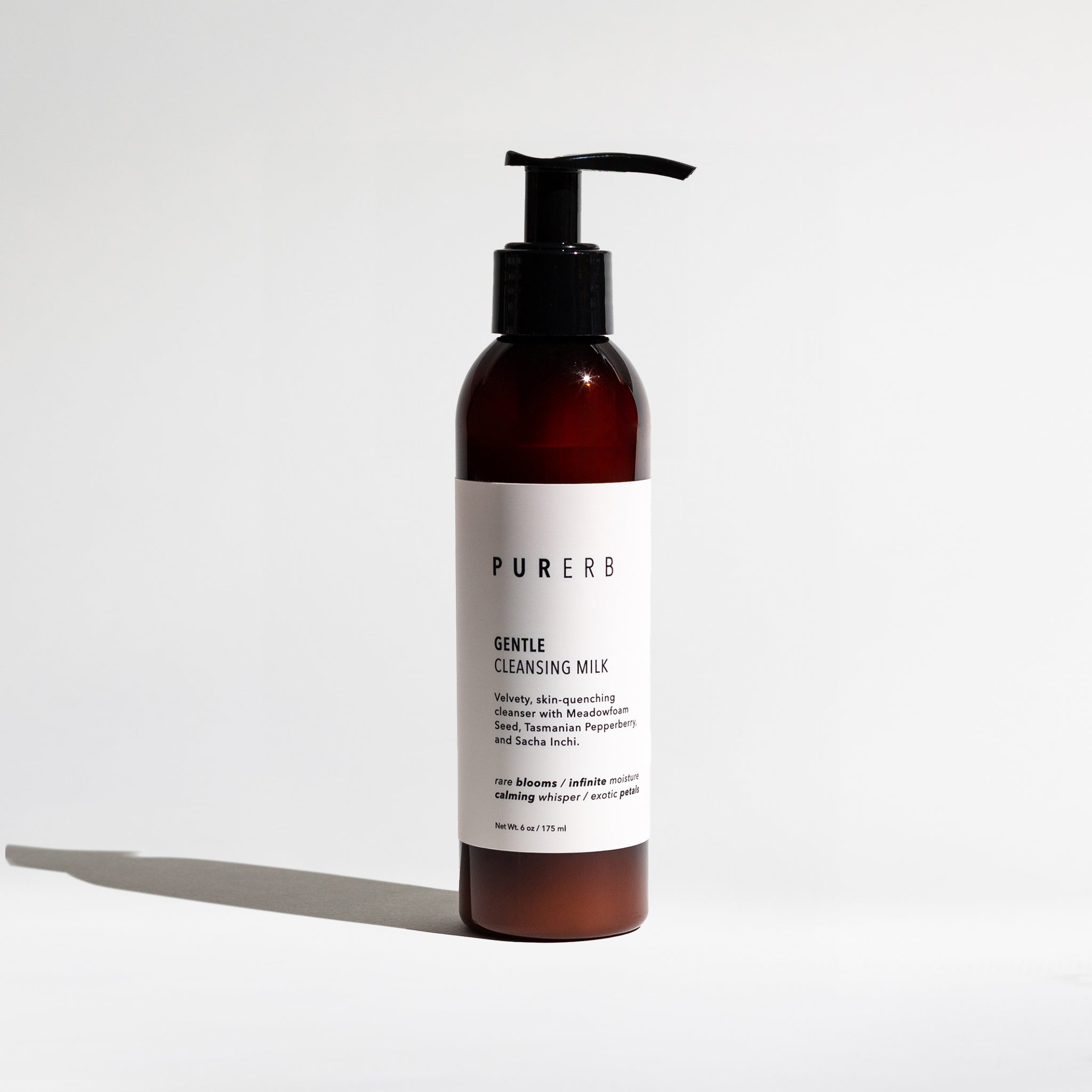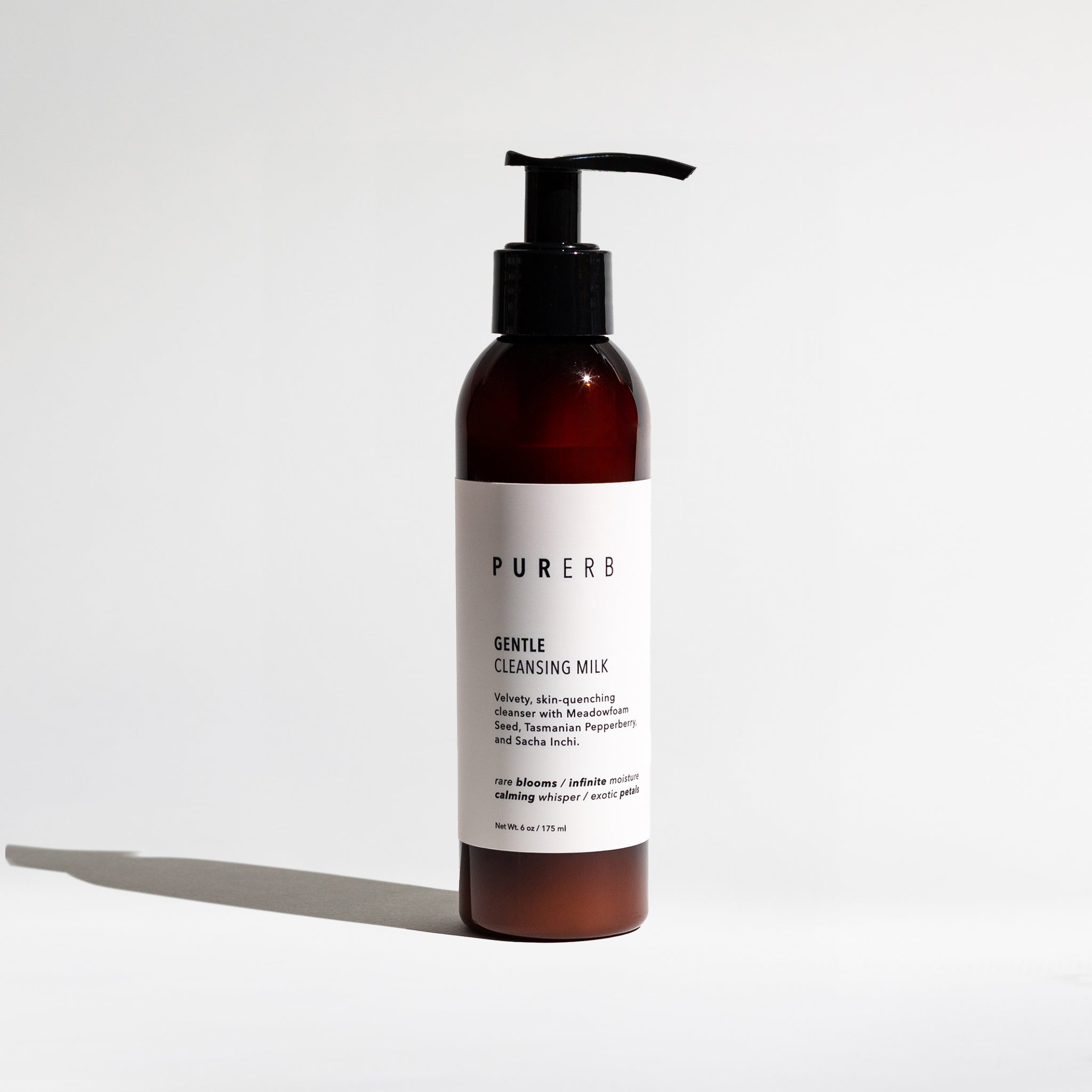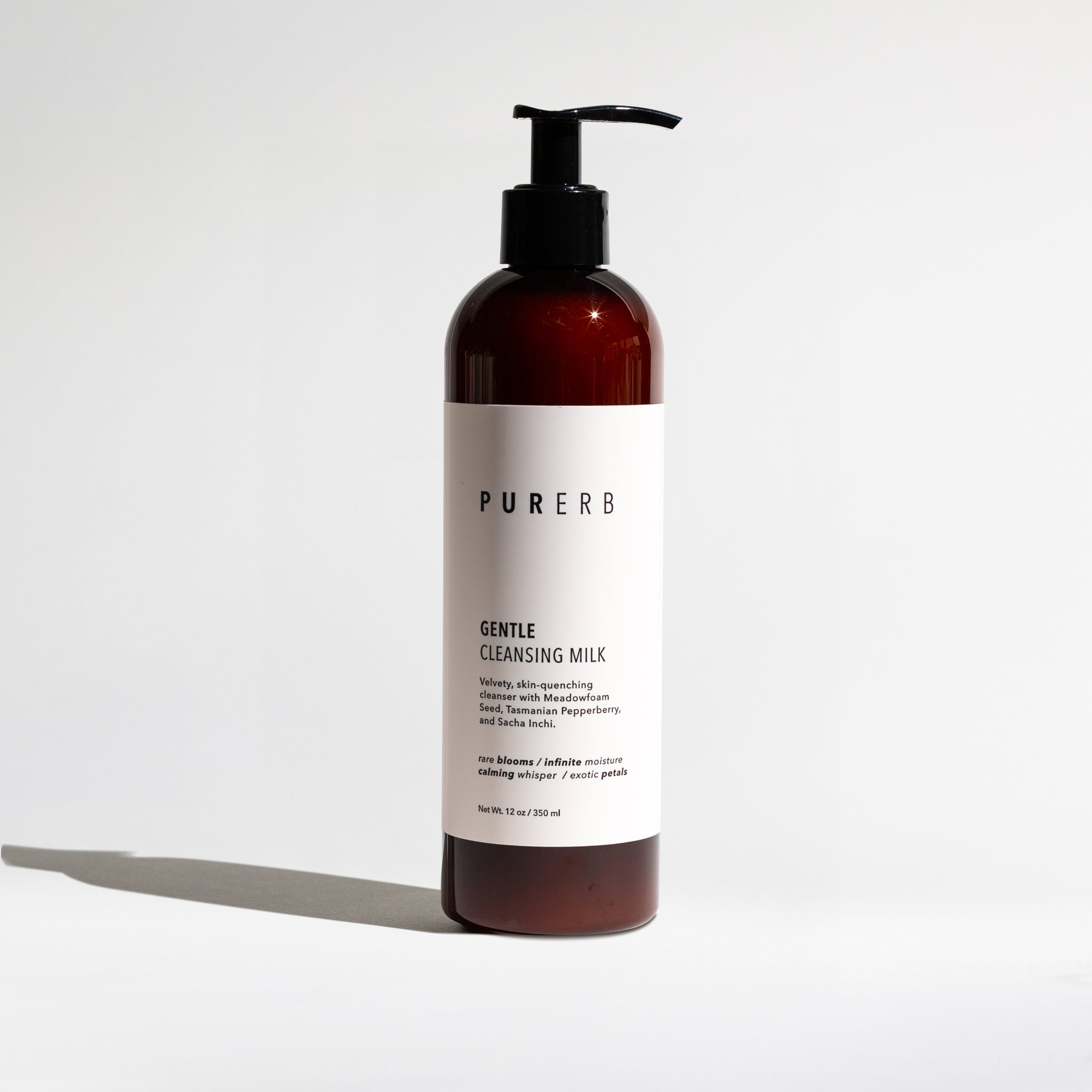 Gentle Cleansing Milk
Velvety, skin-quenching cleanser with Meadowfoam Seed, Tasmanian Pepperberry, and Sacha Inchi.

What it is
A dreamy, creamy 2-in-1 makeup remover and cleanser that won't leave your skin feeling stripped and tight. That's right! Gentle Cleansing Milk is gentle enough to nourish sensitive and dry skin, but powerful enough to melt away a day's worth of makeup, SPF, and pore-clogging gunk. Because who doesn't love having clean, baby-soft skin?

Cruelty-free and safe for all skin types
No sulfates, silicones, parabens, artificial thickeners, synthetic colors and synthetic fragrances
Sacha Inchi oil
A gentle, nourishing oil rich in 85 percent omega fatty acids to protect against skin inflammation and dryness.

Meadowfoam seed oil
A deeply nourishing oil made up of long-chain fatty acids that balances oil levels, prevents dehydration, and protects against skin irritation.

Jojoba oil
A lightweight anti-microbial oil packed with vitamins E and B that targets clogged pores, balances sebum production, deeply hydrates and soothes the skin.

Tasmanian pepperberry
A powerful botanical active high in anthocyanin (the same antioxidant-boosting class of compounds found in blueberries and blackberries!) that helps to combat environmental damage and minimize dark circles.

Baobab oil
A nutrient-rich oil with high levels of fast-absorbing omega fatty acids, antioxidants, vitamin A and vitamin E that maintains skin's natural moisture barrier, combats fine lines and wrinkles, and helps dissolve pore-clogging dirt.

Most favorite cleanser ever!!
I've always had a hard time finding a cleanser that doesn't strip all the natural oils off my skin but removes the dirt and I've been using this cleanser for 2 years and I'm obsessed with it. Leaves my skin clean, soft and silky smooth
My new favorite facial cleanser!!
I've been using this cleanser for the past 2 months and I absolutely love it. It is gentle and leaves my skin feeling super soft. Also, the texture of my skin has noticeably changed and is overall smoother. Definitely recommend!
gentle cleansing milk
I have FINALLY found the perfect milky cleanser that works equally beautifully in a double cleanse routine or on its own as a gentle cleanser in the morning. It feels so incredible on my skin - the perfect balance of creamy and silky without feeling oily. I also love how affordable and easy to use it is with the pump dispenser - most cleansing balms I've tried for a double cleanse come in jars that are inconvenient and less sanitary.
Makes My Skin Feel SO Soft!
This cleanser is so unlike any other that I've tried! It feels like I'm washing my face with lotion (which sounds really weird but actually feels ridiculously nourishing), and afterwards my skin is baby soft. I'm used to cleansers making my skin feel dry and stripped of all of its natural oils, but this cleanser is very gentle and moisturizing on my sensitive skin! Can't imagine my skincare routine without it now!
So obsessed
this cleanser is so amazing! the perfect match for my super dry and sensitive skin and i love the texture. my skin is glowing!!!
"...I'M USED TO CLEANSERS MAKING MY SKIN FEEL DRY AND STRIPPED OF ALL OF ITS NATURAL OILS, BUT THIS CLEANSER IS VERY GENTLE AND MOISTURIZING ON MY SENSITIVE SKIN!..." —JIELU